Here's my McLean Transtar single axle, you can tell its a shop built unit from the long wheelbase. They just removed the rear drive and added mudflaps!
Also have been working on a vintage set of "Pups". Hope to have hinged doors on this one rather than an overhead style.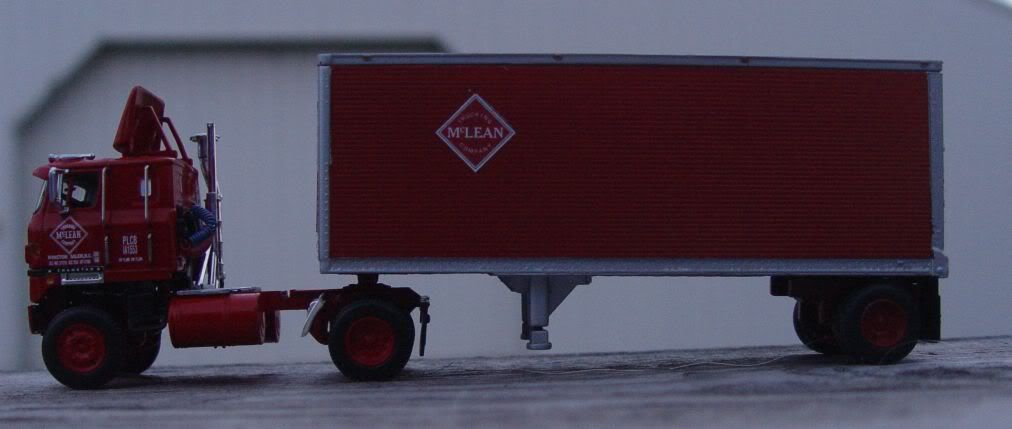 Got my decals on today! Still working on the back doors of this pup but I like the look I have achieved so far. I also removed the 50th Anniv. decals from a stock pup, as I have a few others, dont need too many duplicates.