Here are some more trucks that I built in HO this last few months.............
First is a Peterbilt 378 with Liebherr truck mounted crane. The frame is scratch built, the cab is from Jacobs Models and the crane is from Kbri. Alot of cutting and hacking went into this truck. Its not quite done as I had to leave some it un assembeled so I could send it home int he mail.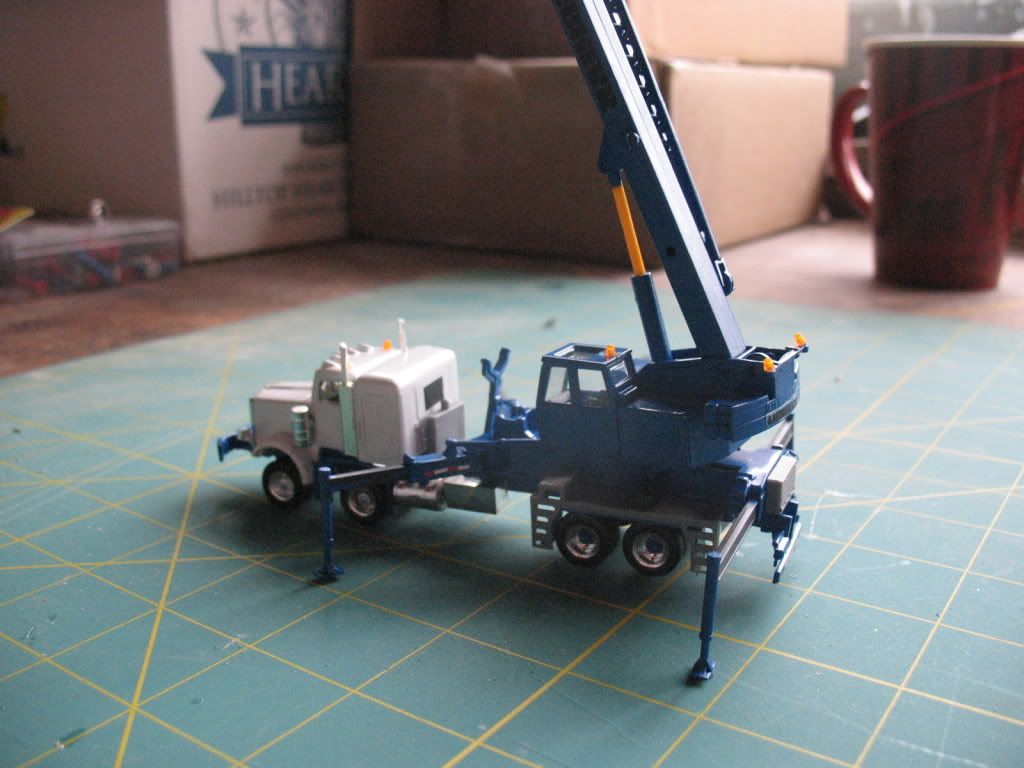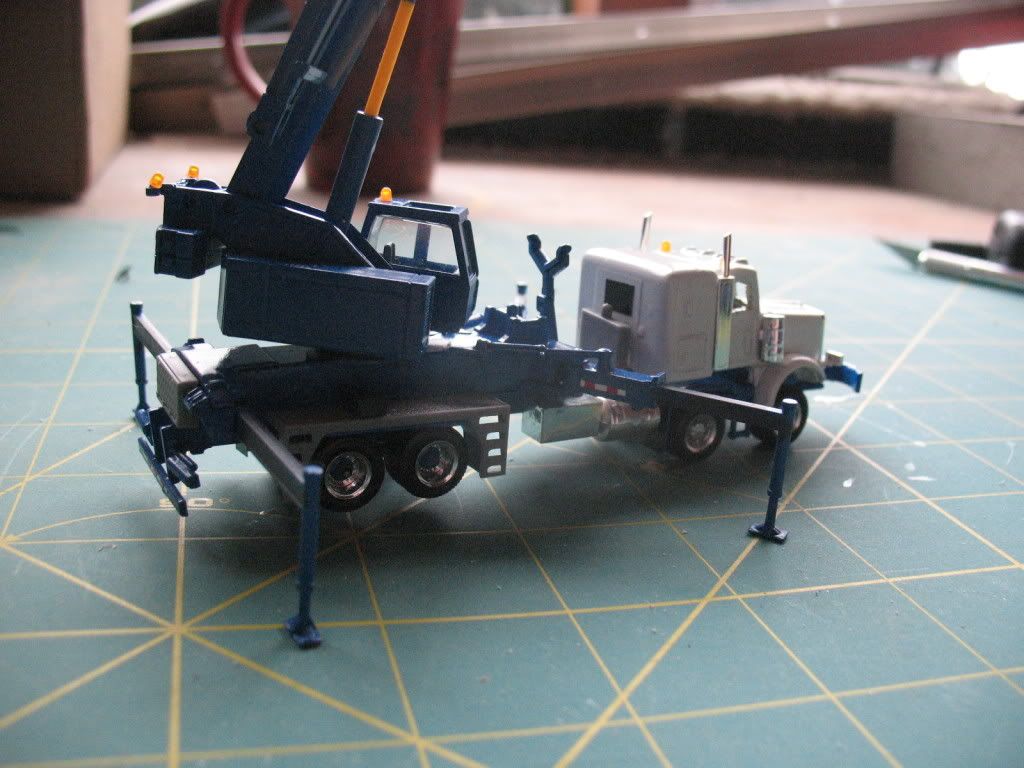 Next are some photos of two custom heavy haul trucks that i built. The frames, fenders, cabs, bunks, tanks, and steps are from promotex with modifactions made here and there. The hoods are custom built as are the headache racks and winch on one truck. There are photos of the crane again as well. THe trailers are from Kibri
Winch Truck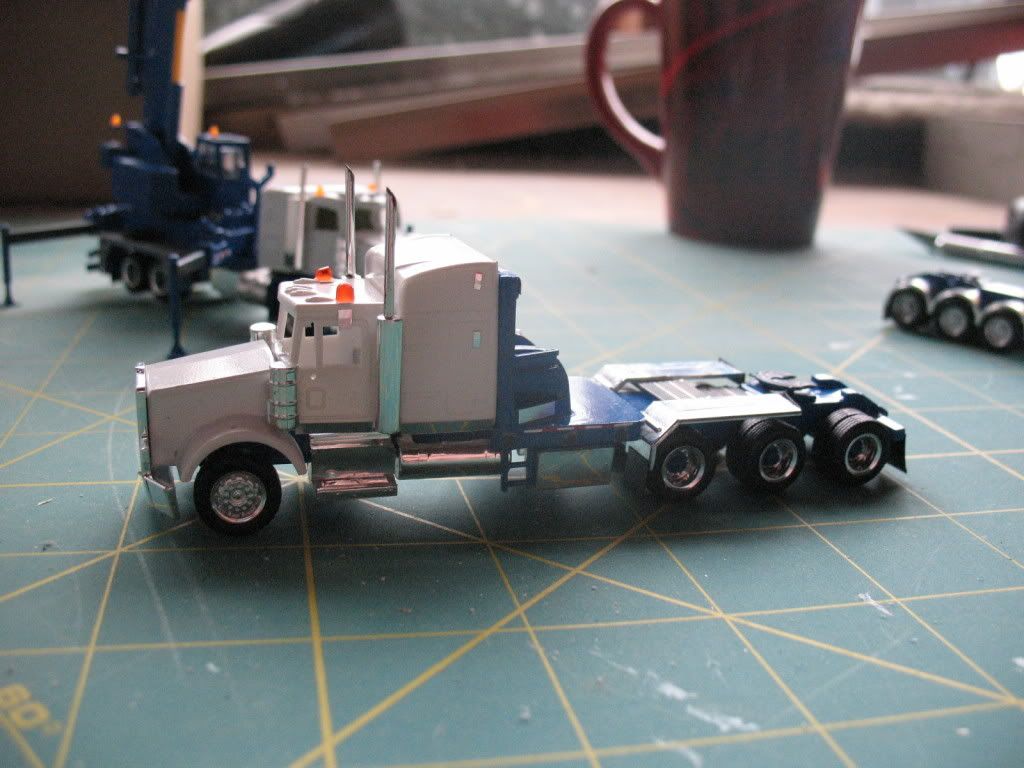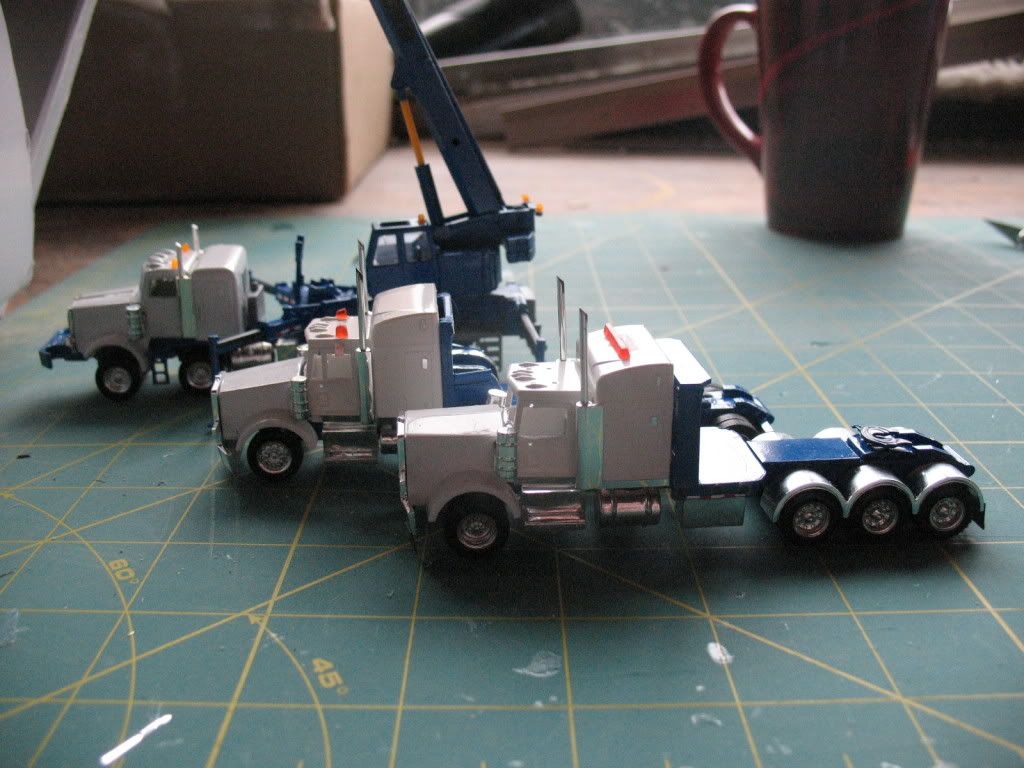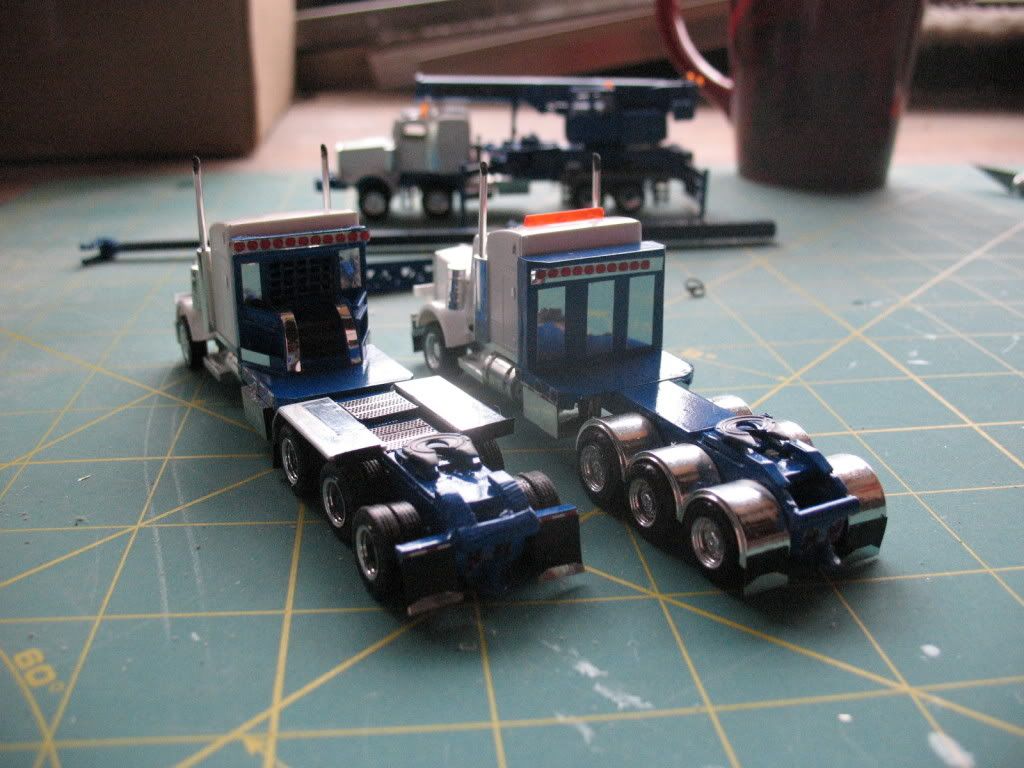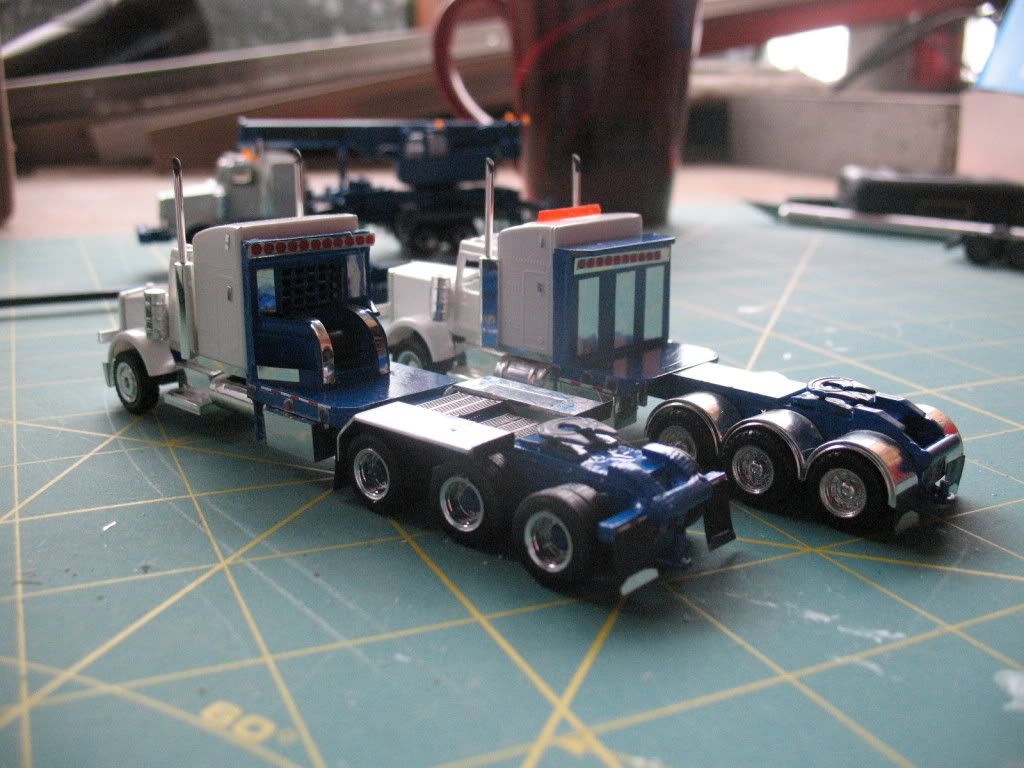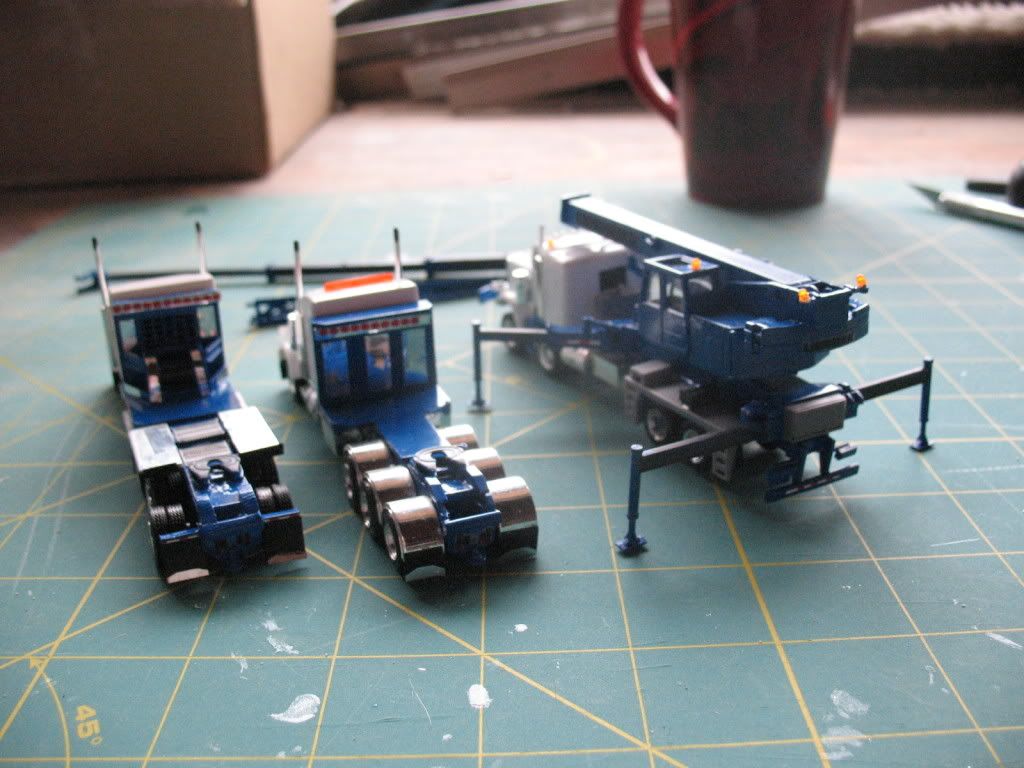 When the two trucks are hooked to the trailers the whole truck measures out to 35 inchs long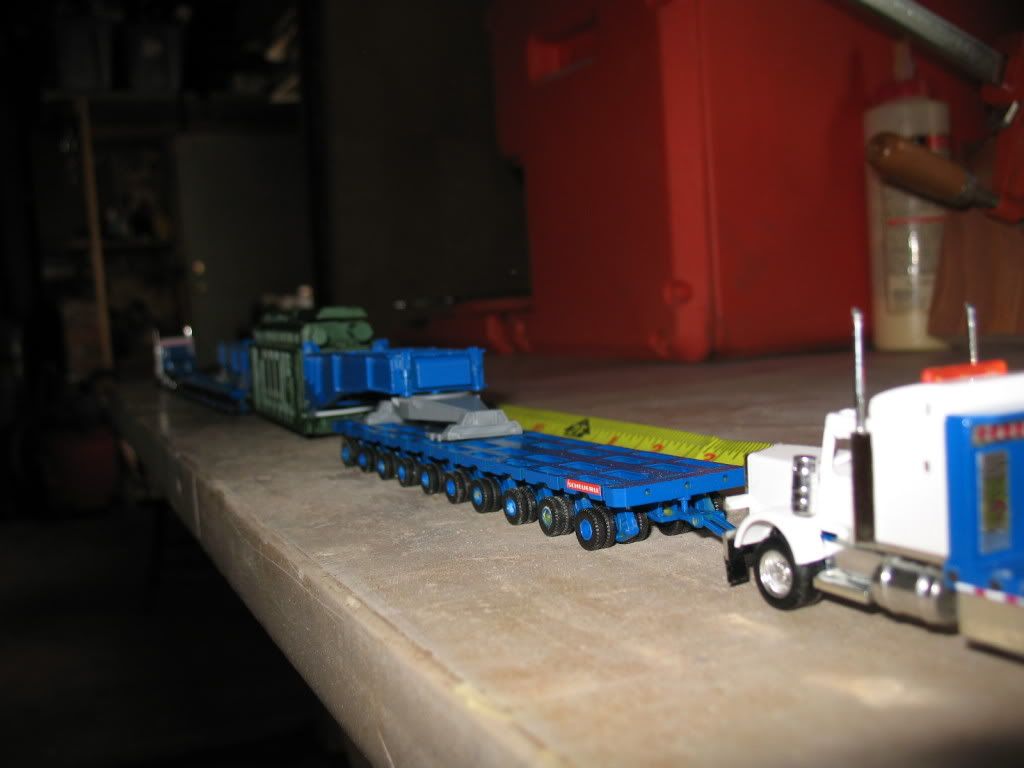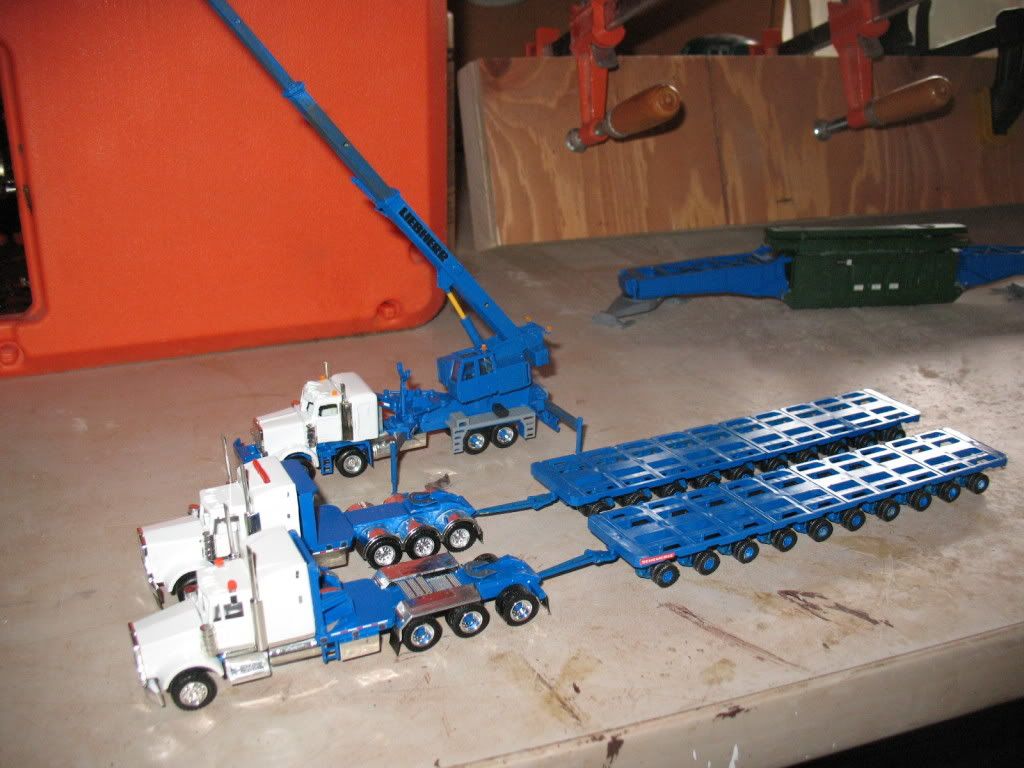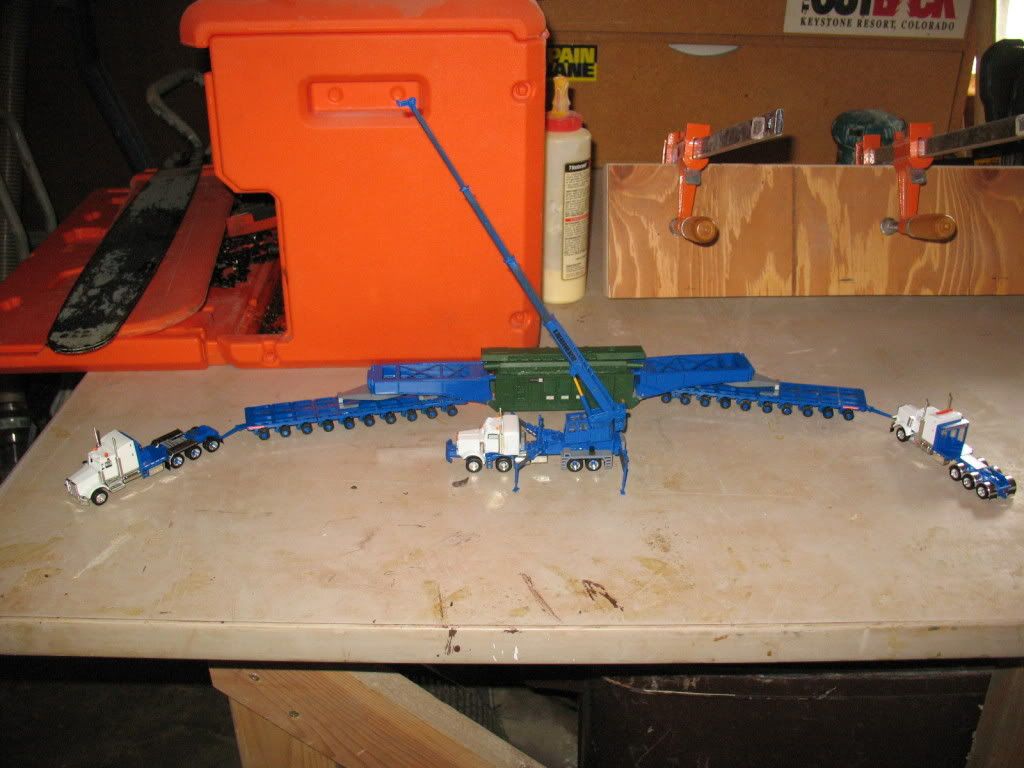 Here are some photos of a Kenworth Heavy haul that i built. The cab is from Malibu, the frame tanks, fenders, sleeper, and wheels are from Ptomotex. The lowbed is from Norscot and again lots of modified parts on there.
This is a Kenworth Cow Truck that i Started with an atheran cab from a parts lot. I just built the frame, bumper, and visor. The cow trailer all i did was re build the rear frame and axles and did some painting to it.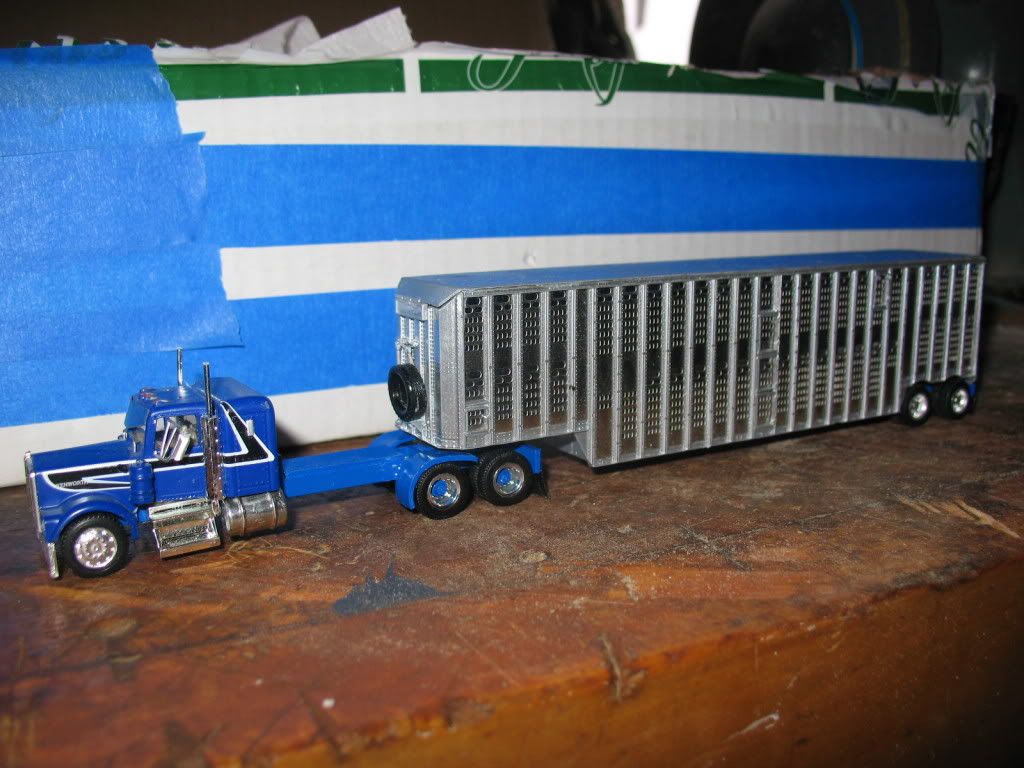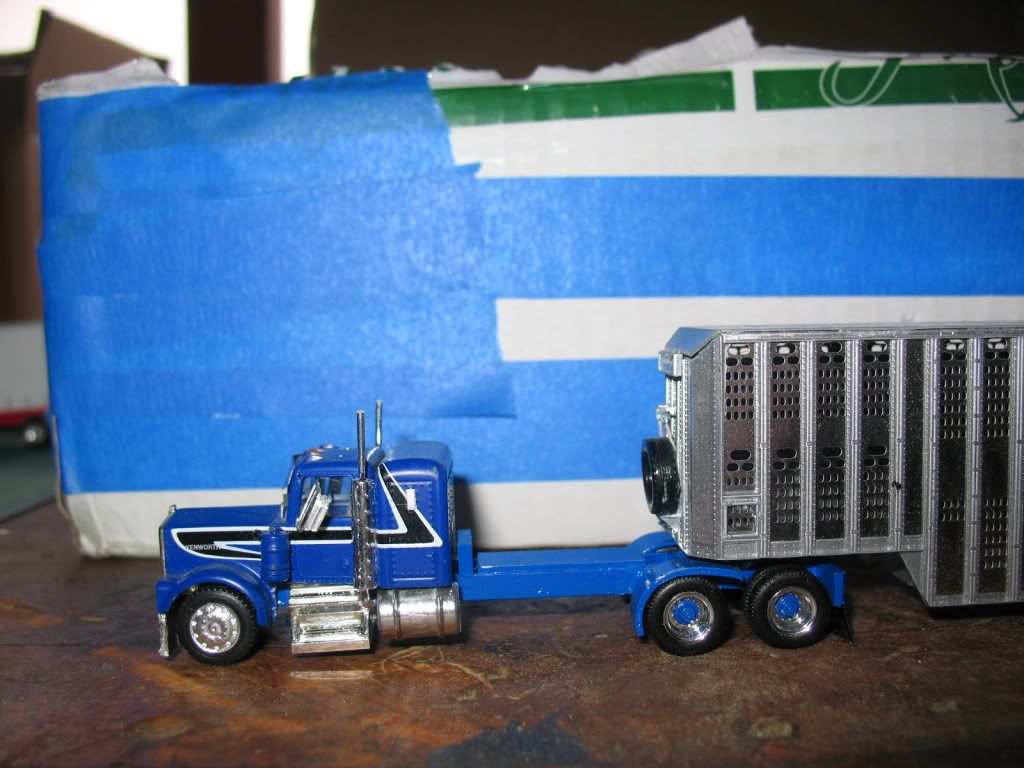 THis is one of my favorite cabovers. Its from Trucks N Stuff. I made the frame longer, added taller pipes, full fenders, etc. On the trailers I added frame rails on the bottom, full fenders, toolboxes, longer neck on the dolly, and did some repanting on the back of the trailers.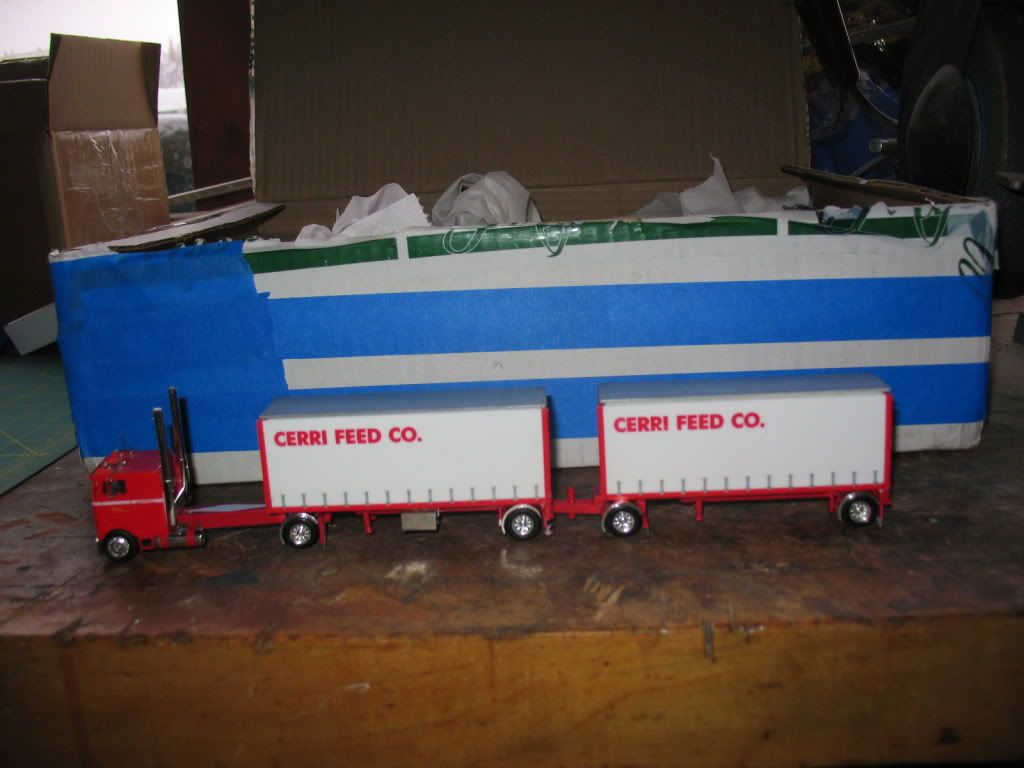 This last one is a quick custom that I built. Its a mack cement trucks that i weathered up, made into a 6 wheel drive and added a lift axle on it.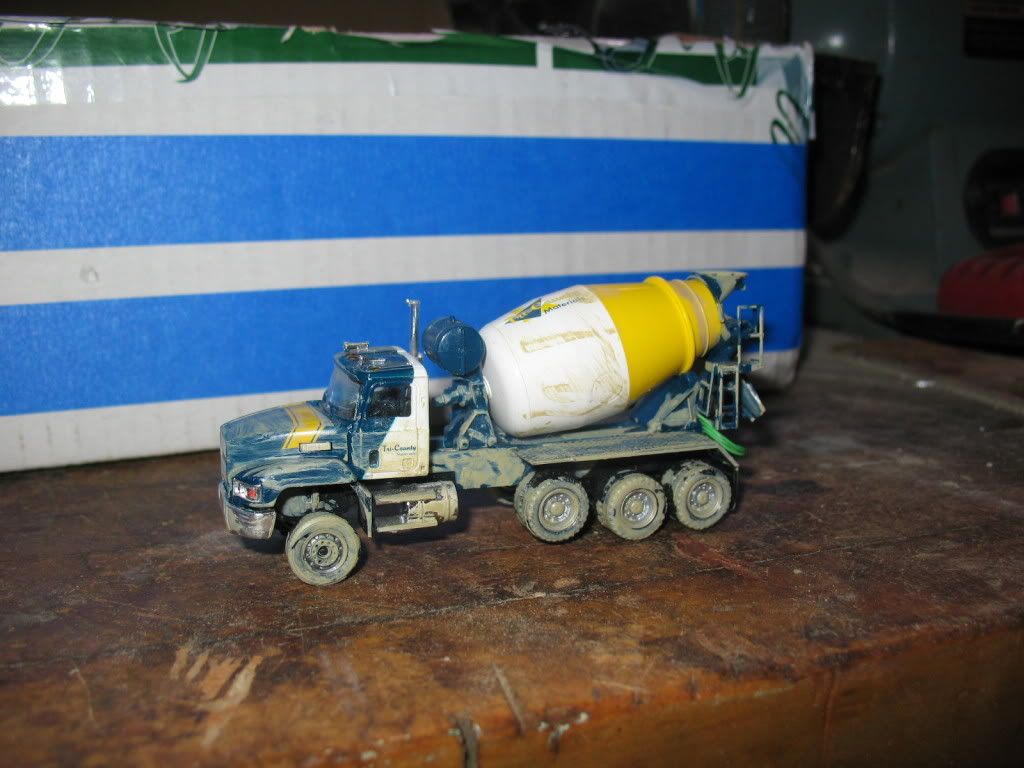 Thats all for now.................